Colston Wellpark Parish Church      
Sunday 5th December 2021 at 2:30pm
 A Service for Remembering
Sunday 5th December is the second Sunday of Advent – a time of preparation for the celebration of Christmas – usually a time of general 'good cheer', parties and family celebrations. 
Yet, for many people, this time of year can be very difficult, particularly where families are separated across the world, or where bereavement means facing this time of festivity without the love and companionship of someone they have shared it with in the past.
on Sunday – 5th December – at 2:30pm – Colston Wellpark Church will hold a Service for Remembering This will be a time for reflection and for remembering those who will not be with us to celebrate Christmas.
If, through bereavement or separation, you find this to be a difficult time of year, please join us on 5th December. 
If, for whatever reason you do not feel able to attend, please note that we hope to post a recording of the service on the Church Facebook page <@ColstonWellparkParishChurch>  
Stars for Remembering:  as part of this service we will hang stars on our 'Christmas Tree for Remembering' If, for whatever reason, you feel unable to attend this service but would like a star with a loved ones name hung on the tree please let us know.  And  if you would like a specific message written on a star please send this to us either by text or email by Thursday 2nd December.   (mobile 07813255052  email <leslie.grieve@gmail.com>)   A candle will also be lit for your loved one during the service.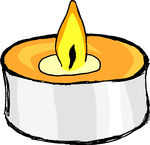 Please note, that while attendance at this service is not restricted it would still be useful to know if you intend to be at the service so please let us know. 
Also, due to Covid-19 please be aware that those attending will be required to:
leave contact details for track & trace,
wear a face covering
respect a one metre physical distance from others attending.
Minister:  Rev. Leslie Grieve    07813255052    leslie.grieve@gmail.comColston Wellpark Parish Church, 1378 Springburn Road, Glasgow G21 1UX